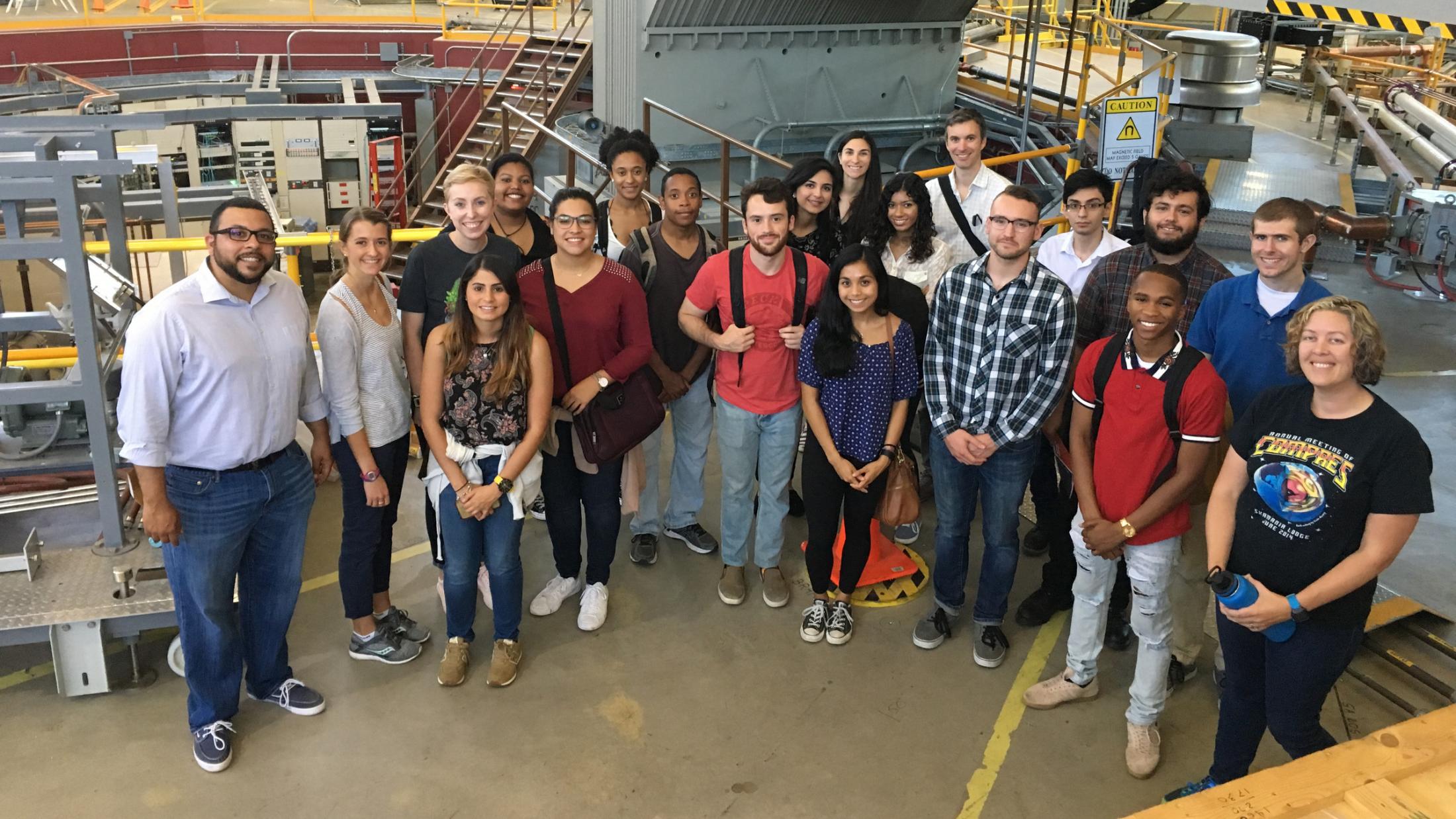 Research Experience for Undergraduates in Catalysis, Energy, Materials, and Biotechnology
Introduction
The UC Davis ChemEnergy REU aims to provide diverse undergraduate students with a unique 10-week research experience tackling state-of-the-art research problems in energy, materials, catalysis, and biotechnology. REU students will live on campus and work alongside faculty and graduate students to gain a unique perspective on modern chemistry research. Students will also network with faculty and students in weekly social activities, participate in field trips to local companies and a weekend trip to Lake Tahoe, and receive training to improve science communication skills. This program is supported by the National Science Foundation. Professor Jesus Velazquez is the Director and PI of the REU program, and Professor Annaliese Franz is the co-PI. This program is supported by the National Science Foundation.
Eligibility
Students who are chemistry (or related) majors in their sophomore or junior year. Must be a U.S. Citizen or permanent resident. UC Davis undergraduates are not eligible for this program. Students are selected based on their undergraduate record, letters of recommendation, and research interests.
Stipend
Up to $5,000; housing provided; travel costs included.
Research Projects
Download the PDF of participating faculty mentors, which has examples of research projects. See Faculty Research Areas for more detailed information about faculty mentors.
Applications
We require transcripts (unofficial version ok) and two recommendation letters from science faculty (a third optional letter may be submitted). Please send a copy your transcript(s) and arrange for your recommendation letters to be sent via email to chem-reu@ucdavis.edu. You may also send additional supporting files, such as a cover letter and CV via email.  Priority deadline for online application is March 16, 2020 and Final Deadline is March 24, 2020.  Recommendation letters are due by March 24, 2020 (for full consideration).
Contact Information and Questions
Professors Jesus Velazquez and Annaliese Franz,  chem-reu@ucdavis.edu