The Davis Science Café series was founded in 2012 by Professor Jared Shaw, initially supported by the National Science Foundation and currently supported by the College of Letters and Science and promoted by Capital Science Communicators.
Over the years, the #DavisSciCafe has been held at the Arboretum, Crepeville, de Vere's, and most recently has settled in at G Street WunderBar. Café topics have spanned the likes of milk science, wine science, sea level rise, hyperdimensional geometry, and coral reef ecology. 
So come on by, and let's drink to science! Hosted on the second Wednesday of each month. Free to the public.
Upcoming Events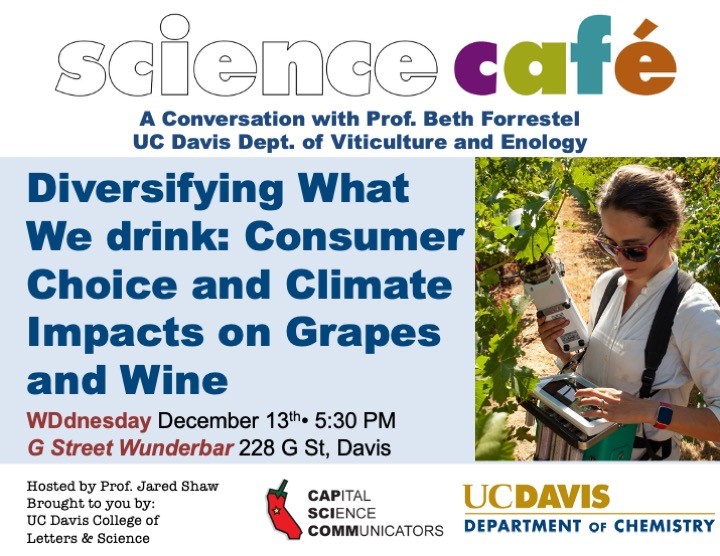 Past Events
Visit Capital Science Communicators for a list of past events.
Join our Facebook Group!