In Memoriam

Optical and magnetic resonance spectroscopy
1941-2022
UC Davis Professor Emeritus 2007
Sloan Fellow 1974-78
Appointed to UC Davis Faculty 1970
UCLA, Postdoctoral Fellow 1967-70
CalTech, PhD Chemistry 1967
UC Riverside, BS Chemistry 1962

X-ray crystallography and inorganic chemistry
1943-2020
Appointed to UC Davis faculty (2003)
Specialist, UC Davis (1997-2003)
Staff Research Associate (X-ray Crystallography), UC Davis (1986-1997)
Postdoctoral Fellow, UC Davis (1971-1986)
Lecturer in Chemistry, UC Davis (1969-1975)
Ph.D. University of Wisconsin, Madison (1969)
B.A. Reed College (1965)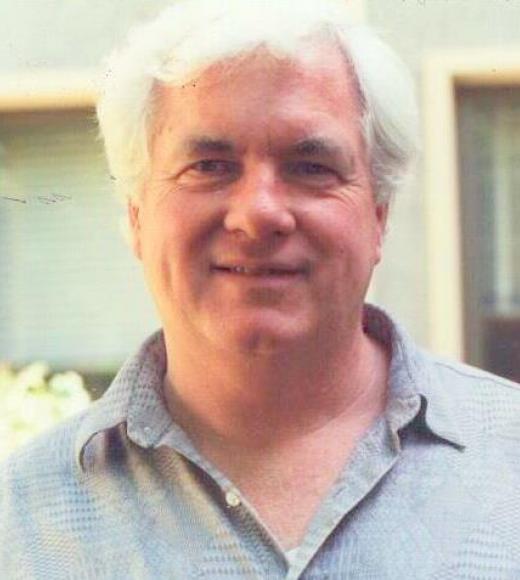 Inorganic chemistry; metals in biology and natural aquatic systems; kinetics and mechanisms of inorganic reactions; color and chemistry of minerals; science education.
1936-2020
UC Davis Professor Emeritus (1994)
Appointed to UC Davis faculty (1963)
NSF Fellow, Max Planck Inst. (1962-1963)
Ph.D. University of Chicago (1962)
B.A. Pomona College (1958)
Håkon Hope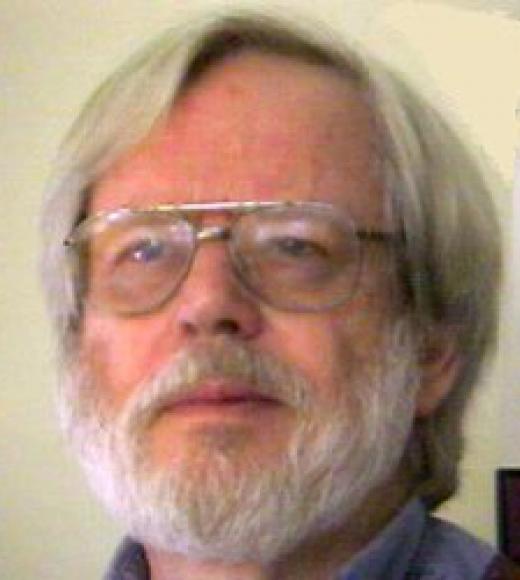 X-ray diffraction; cryocrystallography of biomolecules; measuring and computing strategies; instrumentation; crystal structures of organic and  inorganic compounds and natural products; valence electron distribution; absolute configurations.
1930-2018
Cand. Mag., University of Oslo, Norway (1954)
Cand. Real, University Of Oslo, Norway (1958)
Postdoctoral Fellow, University of California, Los Angeles (1961-1963)
Appointed to UC Davis faculty (1965)
UC Davis Professor Emeritus (1993)
Thomas L. Allen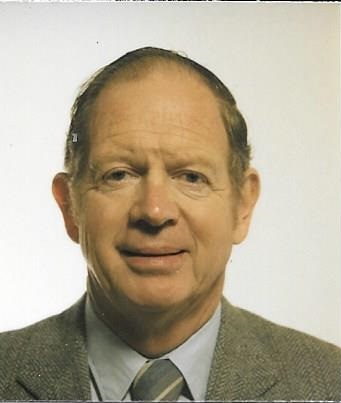 1924-2015
UC Berkeley B.S. 1944
U.S. Navy Submarine Bluefish Officer 1944-45
California Institute of Technology Ph.D. 1949 (D.M. Yost)
Inorganic and Physical Chemistry
Magnar Ronning Teaching Award 1977
Donald A. McQuarrie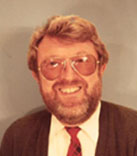 1937-2009
Lowell Technological Institute BS 1958
Johns Hopkins University MA 1960
University of Oregon PhD 1962 (Terrell L. Hill)
Theoretical Chemistry and Statistical Mechanics
Guggenheim Fellow 1975
Distinguished Teaching Award 1992
Raymond M. Keefer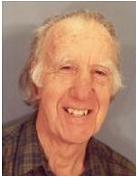 1913-2009 
UC Berkeley B.S. 1934
UC Davis(Berkeley) Ph.D. 1940 (H.G. Reiber and C.S. Bisson)
Physical and Organic Chemistry
Chair, Department of Chemistry 1962-74 
UC Davis Faculty Research Award 1965
Chair, Academic Senate 1965-66 
Captain, US Naval Reserve
August H. Maki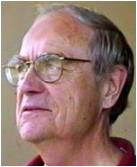 1930-2008
Columbia Univ. A.B. 1952
UC Berkeley Ph.D. 1957 (B.R. McGarvey)
Physical Chemistry EPR and ODMR Spectroscopy
Allied Chemical and Dye Fellow 1956-57
Guggenheim Fellow 1970-71 
Charles P. Nash
1932-2007
UC Berkeley B.S. 1952
UC Los Angeles Ph. D. 1958 (W.G. McMillan)
Physical Chemistry and Raman Spectroscopy
Distinguished Teaching Award 1977
Chair, Davis Division Academic Senate 1987-91
David H. Volman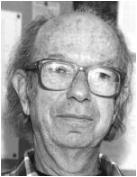 1916-2007
UC Los Angeles A.B. 1937, A.M. 1938
Stanford Ph.D. 1940 (Philip A. Leighton)
Physical and Photo Chemistry
Guggenheim Fellow 1949-50
Chair, Ag. Chem. Exec. Committee 1953-59
Chair, Academic Senate 1971-72
Chair, Department of Chemistry 1974-80
Peter A. Rock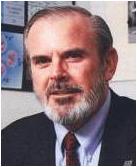 1939-2006
Boston University B.S. 1961
UC Berkeley Ph.D. 1964 (R.E. Powell)
Physical Chemistry and Thermodynamics
Chair, Department of Chemistry 1980-85
Dean, Division of Mathematical and Physical Sciences 1995-2003
Edgar P. Painter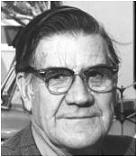 1909-2003
S. Dakota State College B.S. 1932, M.S. 1935
University of Minnesota Ph.D. 1939 (R.A. Gortner, Jr.)
Organic Chemistry and Biochemistry
Timothy C. Donelly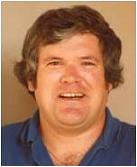 1947-2003
California State University, Hayward B.S. 1970, M.S. 1972
UC Davis Ph.D. 1977 (P.A. Rock and C.P. Nash)
Lecturer in Chemistry and Inventor
Academic Federation Award
For Excellence in Teaching 1992
Albert T. Bottini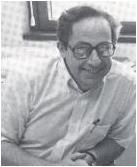 1932-2002
UC Berkeley B.S. 1954
Cal. Tech. Ph.D. 1957 (J.D. Roberts)
Physical Organic Chemistry
NSF Fellow 1957
Chair, Graduate Council 1973-74
Richard E. Kepner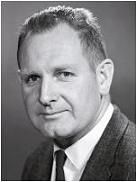 1916-2001
UC Berkeley B.S. 1938
UC Los Angeles M.A. 1942, Ph.D. 1946 (W.G. Young)
Organic Chemistry and Plant Volatiles
Davis Chapter Sigma Xi Lecturer 1966
Acting Chair, Department of Chemistry 1972-73
L and S Outstanding Advisor Award 1985
Distinguished Teaching Award 1986
Colleges at La Rue Building Naming 2006
Joel E. Keizer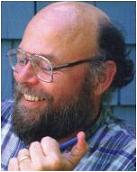 1942-1999
Reed College B.A. 1964
University of Oregon Ph.D. 1969 (Terrell Hill)
Chemical Physics and Mathematical Biology
Guggenheim Fellow 1986-87
AAAS Fellow 1995
Director, Institute of Molecular Dynamics 1986-99
Lawrence J. Andrews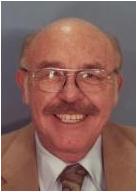 1920-1999
UC Berkeley B.S. 1940
UC Los Angeles A.M. 194, Ph. D. 1942 (W.G. Young)
Physical Organic Chemistry
FORD Foundation Fellow 1953-54
Chair, Department of Chemistry 1959-62
Senate Research Lecturer 1964-65
Dean, College of Letters and Sciences 1964-85
Fulbright Research Fellow 1967-68
Leo H. Sommer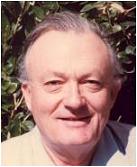 1917-1999
Penn State B.S. 1941, M.S. 1942
Penn State Ph.D. 1945 (Frank C. Whitmore)
Organosilicon Chemistry
Guggenheim Fellow 1961-62
ACS Kipping Award 1963
R. Bryan Miller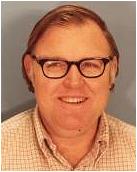 1940-1998
Washington and Lee B.S. 1962
Rice University Ph.D. 1967 (Richard B. Turner)
Synthetic Organic Chemistry
Chair, Department of Chemistry 1985-90
Chair, Academic Senate 1997-98
R. Bryan Miller Memorial Symposium
Graduate Residence Hall Naming
Robert K. Brinton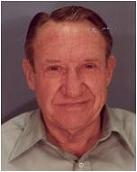 1915-1996
UC Los Angeles A.B. 1936, M.A. 1938
UC Los Angeles Ph.D. 1948 (F.E. Blacet)
Physical and Photo Chemistry
NRC Fellow 1954-55
Guggenheim Fellow 1961-62
Harold G. Reiber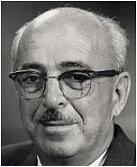 1901-1981
Univ. of Alberta B.Sc. 1927, M.Sc. 1930
UC Berkeley Ph.D. 1933(T.D. Stewart)
Organic Chemistry
Chair, Department of Chemistry 1951-58
Dean, Graduate Division 1962-69
Herbert A. Young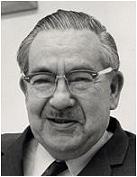 1906-1965
UC Berkeley B.S. 1929
UC Berkeley Ph.D. 1932 (William C. Bray)
Physical and Inorganic Chemistry
Head, Division of Chemistry 1940-51
Director, Chemical Research and Development
Manhattan Project 1943-45
Dean, Letters and Sciences 1951-64
Fulbright Fellow 1955-56
Charles S. Bisson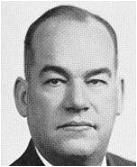 1891-1940
UC Berkeley B.S. 1915, M.S. 1916
UC Berkeley Ph.D. 1919 (Merle Randall)
Physical, Inorganic and Agricultural Chemistry
Head, Division of Chemistry 1922-40
Chair, Lower-Division Advisory Committee 1922-38