The 23rd Annual R. Bryan Miller Symposium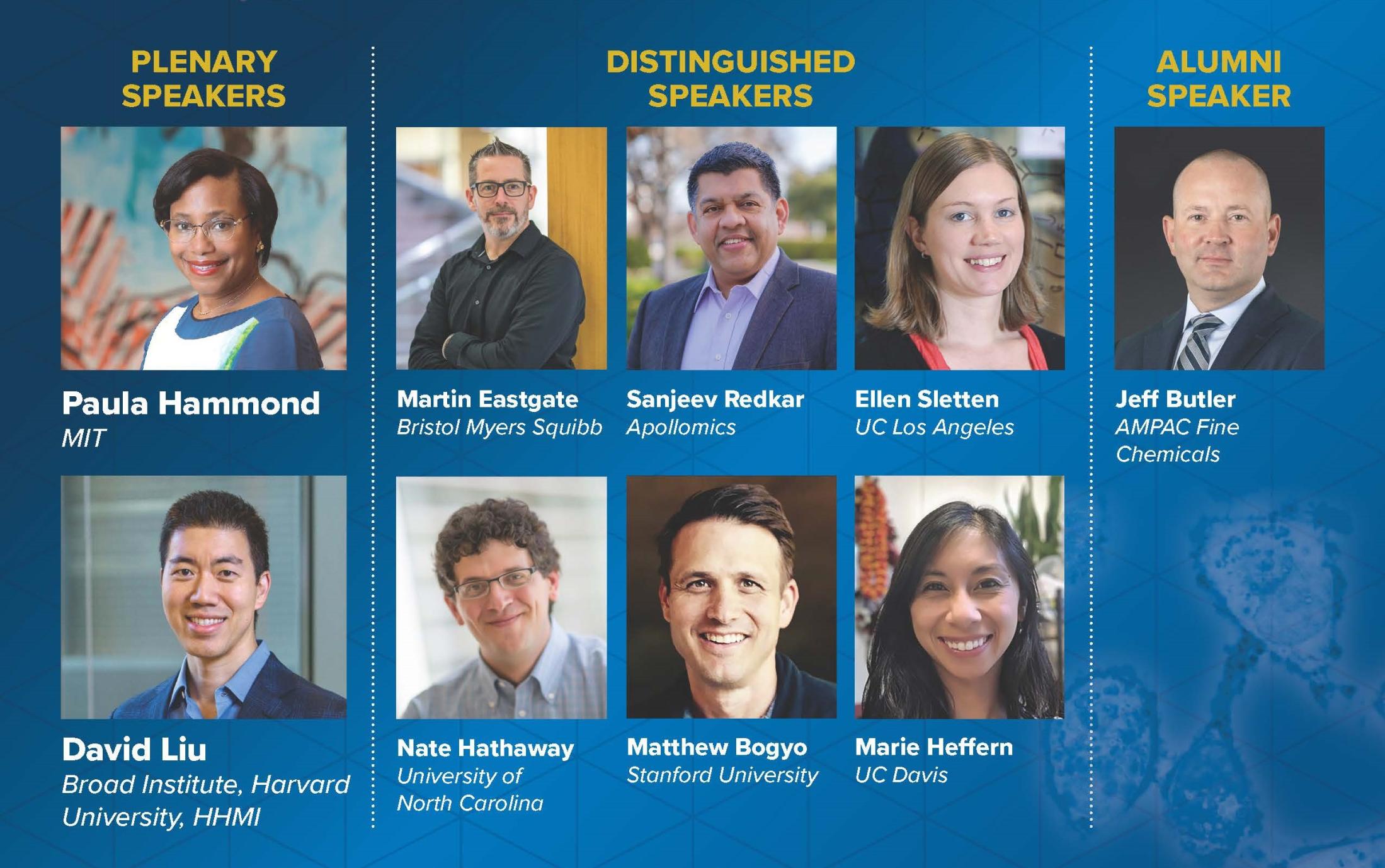 Register now for the 23rd Annual R. Bryan Miller Symposium!
April 13-14, 2023 at the UC Davis Conference Center
The Department of Chemistry is excited to present the 23rd Annual R. Bryan Miller Symposium held in person for the first time since 2020. The symposium will feature cutting-edge research in chemical biology, organic & pharmaceutical chemistry. The Symposium, in honor of R. Bryan Miller, brings together UC Davis departments across the entire campus, Alumni, community members, and scientists from all over the country. The event provides those attending with opportunities for networking and scientific exchange.

The Miller Symposium will comprise of speakers from academia, pharmaceutical and biotechnology industry. This year we are excited to host Paula Hammond (MIT) and David Liu (Broad Institute, Harvard University, HHMI) as our plenary speakers. The talks this year cover a wide range of science at the interface between chemistry, biology and medicine encompassing timely topics of protein/catalyst design and engineering, epigenetics, and drug discovery.  We will also have time allotted for students to present research posters as well as distribute research awards. 

We are excited to make this year's registration free and hope to bring in an audience from far and near. Please register now and join us on April 13-14 at the UC Davis Conference Center.

We would also like to thank our sponsors and donors for making this event possible!