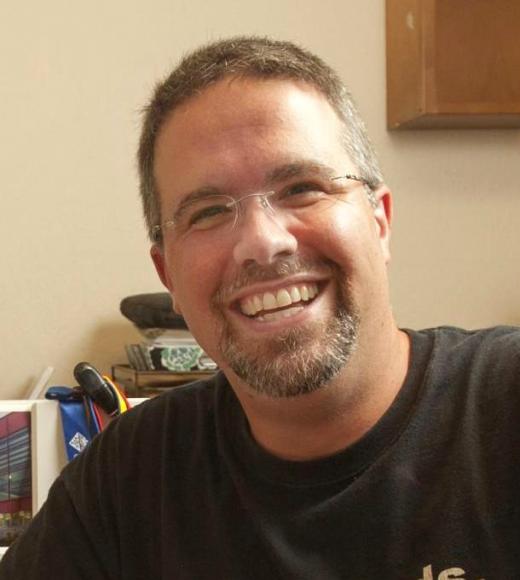 Bio
Research in the Tantillo group is driven by puzzling mechanistic questions. The group is particularly interested in elucidating the origins of low activation barriers and high regio- and stereoselectivities for various cascade polycyclization reactions used by Nature and by organic chemists to synthesize complex natural products, in designing new metal-promoted pericyclic reactions, and in applying quantum chemical predictions of NMR spectra to structure elucidation. A synergistic combination of theory and experiment is used to tackle such problems.
Education, Awards and Professional Highlights
Associate Editor, ACS Omega (2017)
Fellow, American Association for the Advancement of Science, AAAS (2016)
Fellow of the Royal Society of Chemistry, FRSC (2016)
Plenary Speaker, 27th Symposium on Physical Organic Chemistry (2016, Hiroshima, Japan)
Bertram Dillon Steele Lectureship, U Queensland (2016)
Academic Senate Distinguished Teaching Award: Graduate and Professional, UC Davis (2016)
Editorial Board, Organic and Biomolecular Chemistry (2015-present)
Andrew Streitwieser Lectureship, UC Berkeley (2014)
Soaring to New Heights Diversity and Principles of Community Faculty Diversity Award, UC Davis (2014)
Natural Product Reports Lectureship (2012)
Lawrence J. Schaad Lectureship in Theoretical Chemistry, Vanderbilt University (2011)
Academic Senate Distinguished (Undergraduate) Teaching Award, UC Davis (2011)
Kavli Fellow, US National Academy of Sciences (2010 and 2011)
Journal of Physical Organic Chemistry Award for Early Excellence in the Field of Physical Organic Chemistry (2007)
NSF CAREER Award (2005)
Appointed to UC Davis faculty (2003)
Postdoctoral Fellow, Cornell University (2000-2003)
Ph.D., UCLA (2000)
A.B., Harvard University (1995)
Representative Publications
Hong, Y. J.; Tantillo, D. J. Nature Chem. 2014, 6, 104-111: "Biosynthetic Consequences of Multiple Sequential Post-Transition State Bifurcations"
Nguyen, Q. N. N.; Tantillo, D. J. Chem. Asian J. 2014, 9, 674-680: "The Many Roles of Quantum Chemical Predictions in Synthetic Organic Chemistry"
Lodewyk, M. W.; Soldi, C.; Jones, P. B.; Olmstead, M. M.; Larrucea, J. R.; Shaw, J. T.; Tantillo, D. J. J. Am. Chem. Soc. 2012, 134, 18550-18553: "The Correct Structure of Aquatolide - Experimental Validation of a Theoretically-Predicted Structural Revision"
Gutierrez, O.; Tantillo, D. J. J. Org. Chem. 2012, 77, 8845-8850: "Analogies Between Synthetic and Biosynthetic Reactions in which [1,2]-Alkyl Shifts are Combined with Other Events - Dyotropic, Schmidt and Carbocation Rearrangements"
Wedler, H. B.; Cohen, S. R.; Davis, R. L.; Harrison, J. G.; Siebert, M. R.; Willenbring, D.; Hamann, C. S.; Shaw, J. T.; Tantillo, D. J. J. Chem. Educ. 2012, 89, 1400-1404: "Computational Chemistry for the Blind and Visually Impaired"
Zu, L.; Xu, M.; Lodewyk, M. W.; Cane, D. E.; Peters, R. J.; Tantillo, D. J. J. Am. Chem. Soc. 2012, 134, 11369-11371: "Effect of Isotopically Sensitive Branching on Product Distribution for Pentalenene Synthase - Support for a Mechanism Predicted by Quantum Chemistry"
Tantillo, D. J. Nat. Prod. Rep. 2011, 28, 1035-1053: "Biosynthesis via Carbocations: Theoretical Studies on Terpene Formation"
Davis, R. L.; Tantillo, D. J. J. Org. Chem. 2010, 75, 1693-1700: "Dissecting a Dyotropic Rearrangement"
Hong, Y. J.; Tantillo, D. J. Nature Chem. 2009, 1, 384-389: "A Potential Energy Surface Bifurcation in Terpene Biosynthesis"
Lodewyk, M. W.; Kurth, M. J.; Tantillo, D. J. J. Org. Chem. 2009, 74, 4804-4811: "Mechanisms for Formation of Diazocinones, Pyridazines, and Pyrazolines from Tetrazines - Oxyanion-Accelerated Pericyclic Cascades?"
Wang, S. C.; Tantillo, D. J. J. Org. Chem. 2008, 73, 1516-1523: "Theoretical Studies on Synthetic and Biosynthetic Oxidopyrylium–Alkene Cycloadditions. Pericyclic Pathways to Intricarene"
Siebert, M. R.; Tantillo, D. J. J. Am. Chem. Soc. 2007, 129, 8686-8687: "Transition State Complexation in Palladium-Promoted [3,3] Sigmatropic Shifts"
 
Tags