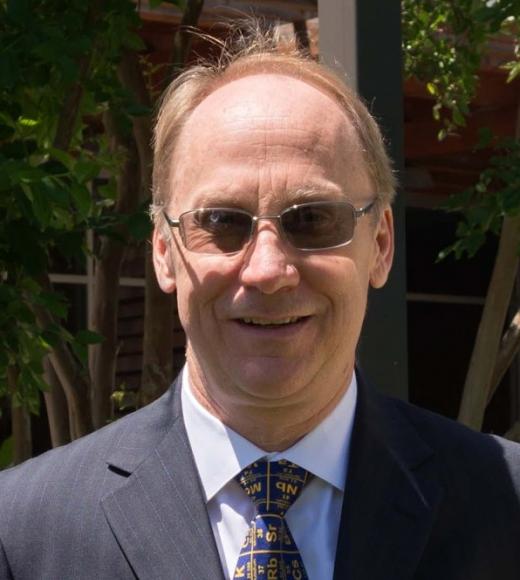 Position Title

Professor

Faculty Director of NMR Facility
Bio
The main focus of our research is to use NMR and other biophysical techniques to elucidate the molecular structure and function of neuronal calcium sensor proteins that regulate phototransduction in vision and other signal transduction processes.  We're currently studying retinal recoverin, a calcium sensor in vision, and the guanylate cyclase activating proteins (GCAPs), implicated in autosomal dominant cone dystrophy.  Our studies also include neuronal homologs, such as the DREAM protein in the brain that serves as a transcriptional repressor for pain modulation as well as a sublcass of EF-hand proteins (CaBPs) that modulate the activity of neuronal Ca2+ channels.  This emerging family of proteins is important for signal transduction generally because Ca2+-induced conformational changes in these proteins control their cellular location and capacity to interact with membrane-bound targets and/or DNA elements. The long-term goal of our work is to develop an atomic-level understanding of how neuronal calcium sensor proteins operate in signal transduction and disease processes.
Education, Awards and Professional Highlights
Fellow, American Association for the Advancement of Science (2016)
Appointed to UC Davis faculty (2006)
Associate Professor, University of Maryland Biotechnology Institute (2004-2006)
Assistant Professor, University of Maryland Biotechnology Institute (1998-2004)
Beckman Young Investigator Award (2000)
Postdoctoral Fellow, Stanford University (1993-1997)
Ph.D. University of California, Berkeley (1992)
B.S. University of Michigan (1986)
Representative Publications
Turner M, Anderson DE, Bartels P, Nieves-Cintron M, Coleman AM, Henderson PB, Bers DM, Navedo MF, Horne MC, Ames JB, and Hell JW (2020) α-Actinin promotes activity of the L-type Ca2+ Channel CaV1.2. EMBO J., 39: e102622.
Soma S, Morgada MN, Naik MT, Boulet A, Roesler AA, Dziuba N, Ghosh A, Yu Q, Lindahl PA, Ames JB, Leary SC, Vila AJ and Gohil VM (2019) COA6 is structurally tuned to function as a thiol-disulfide oxidoreductase in copper delivery to mitochondrial cytochrome c oxidase. Cell Reports, 29:4114-4126.
Matt L, Kim K, Hergarden AC, Patriarchi T, Chowdhury D, Buonarati OR, Henderson PB, Gökçek Saraç Ç, Zhang Y, Mohapatra D, Horne MC, Ames JB and Hell JW (2018) α-Actinin Anchors PSD-95 at Postsynaptic Sites. Neuron, 97:1094-1109.
Lim S, Yu Q, Gottlieb SM, Chang CW, Rockwell NC, Martin SS, Madsen D, Lagarias JC, Larsen DS, Ames JB (2018) Correlating structural and photochemical heterogeneity in cyanobacteriochrome NpR6012g4. Proc Natl Acad Sci USA, 115:4387-4392.
Chowdhury D, Turner M, Patriarchi T, Hergarden AC, Anderson D, Zhang Y, Sun J, Chen CY, Ames JB, Hell JW (2018) Ca2+/calmodulin binding to PSD-95 mediates homeostatic synaptic scaling down. EMBO J., 37: 122-138.
Li Z, Zhang Y, Hedman AC, Ames JB, Sacks DB (2017) Calmodulin Lobes Facilitate Dimerization and Activation of Estrogen Receptor-α. J. Biol. Chem., 292: 4614-22.
Lim S, Peshenko IV, Olshevskaya EV, Dizhoor AM, Ames JB (2016) Structure of Guanylyl Cyclase Activator Protein 1 (GCAP1) Mutant V77E in a Ca2+-free/Mg2+-bound Activator State. J. Biol. Chem., 291: 4429-41.
Park S, Li C, Haeseleer FJ, Palczewski K, Ames JB (2014) Structural Insights into Activation of the Retinal L-type Ca2+ Channel (Cav1.4) by Ca2+-binding Protein 4 (CaBP4). J. Biol. Chem., 289:31262-73.
Zhang Y, Matt L, Patriarchi T, Malik ZA, Chowdhury D, Park DK, Renieri A, Ames JB and Hell JW (2014) Capping of the N-terminus of PSD-95 by calmodulin triggers its postsynaptic release. EMBO J., 33:1341-53.
Li C, Enomoto M, Rossi AM, Seo M-D, Taufiq R, Stathopulos PB, Taylor CW, Ikura M, and Ames JB (2013) CaBP1, a neuronal Ca2+ sensor protein, inhibits inositol trisphosphate receptors by clamping inter-subunit interactions. Proc Natl Acad Sci USA, 110:8507-12.
Seo MD, Velamakanni S, Ishiyama N, Stathopulos PB, Rossi AM, Khan SA, Dale P, Li C, Ames JB, Ikura M & Taylor CW (2012) Structural and functional conservation of key domains in InsP3 and ryanodine receptors. Nature, 483:108-12.
Tags