Chemistry and Chemistry Annex Renovations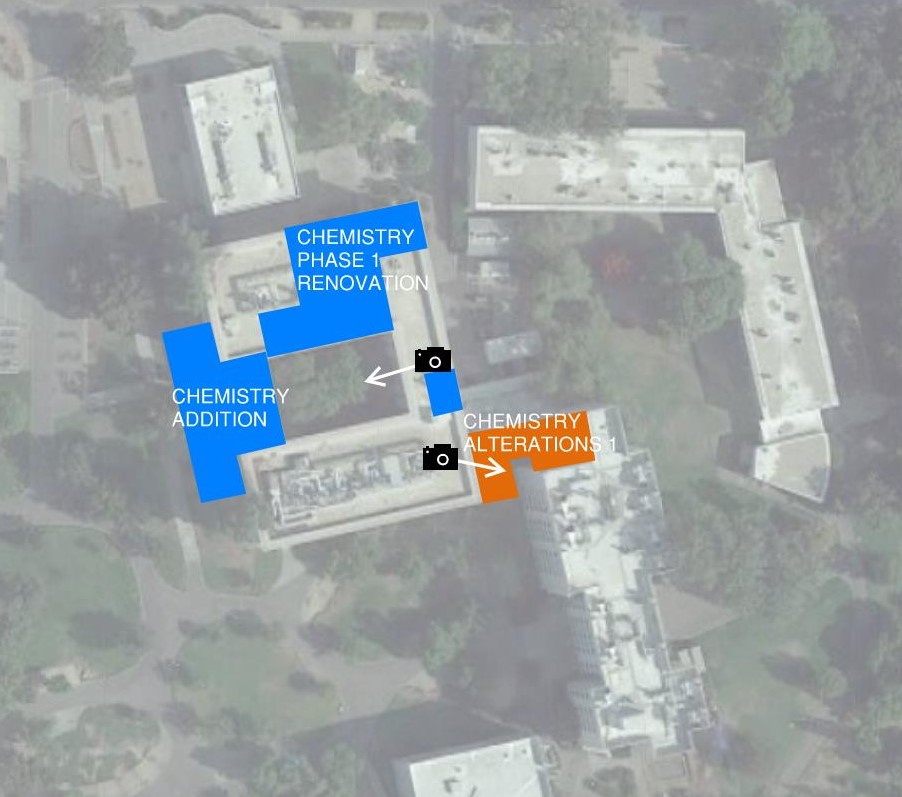 Project Description
Chemistry Addition & Phase 1 Renovation – In Construction: Fall 2021 – Fall 2023
Renovation of a portion of the 1st floor of Chemistry, a new 25,000 sf addition with new lab and office space, and improvements to primary building exhaust and electrical building systems.
Chemistry Alterations 1 – In Construction Document Phase. Construction projected Spring 2023 – Fall 2023
Consolidation and alteration of existing shop and storage space to provide new machine shop, electronics shop, and glass shop.
Renderings of the new addition.
Contacts
Urgent Issues:
Shujin Yang Hackmann, Chemistry Safety Manager
(530) 304-6728 | Chemistry Annex 3467
shackmann@ucdavis.edu
Scott Berg, Chemistry Facilities Manager
(916) 224-0295
spberg@ucdavis.edu
General Information and Construction Issues:
Design and Construction Management
Integrated Projects Group
(530) 564-8754
dcm-ipg@ucdavis.edu