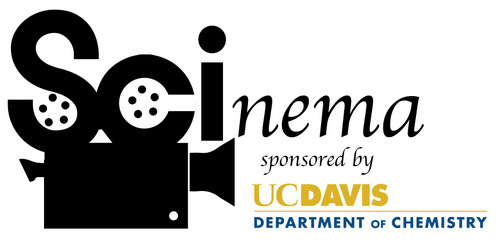 SCInema seeks to increase community engagement with science by connecting science topics in popular movies to scientists who specialize in that field. All events are free and generally accessible to all ages. The format is a TED-style talk followed by a film screening, which can be adapted to many different venues and audiences. 
Sign up here to be notified about future events.
Upcoming Events
Dino DNA!
Have you ever wondered if scientists could make a real Jurassic Park? Morgan Matson, PhD candidate in the UCD Dept of Chemistry, will answer this question, and explain how genetic engineering is used in real-life research. Tune in to this YouTube Live event on April 26th at 4 PM PDT.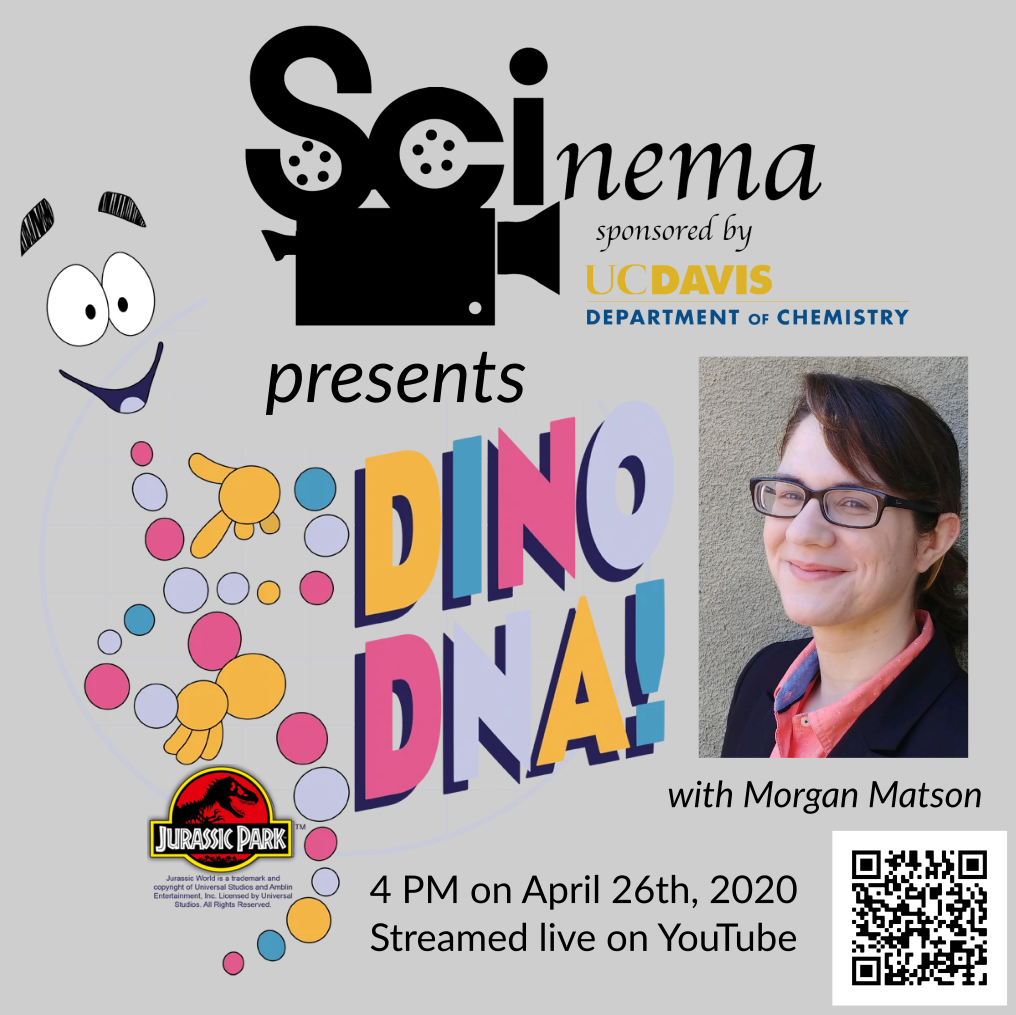 ---
Past Events


Talk is available from Aggie Video
Alison Van Eenennaam's faculty page

Talk is available on YouTube
Who we are
SCInema is a group of graduate students, staff and professors in the Chemistry Department seeking to increase science literacy and bridge the scientific and non-scientific communities. Connecting everyday people with the science they encounter can have lasting impacts on how people value and understand the world around them. We love our research and want to share that passion to inspire others, child and adult alike, to look at science with a new appreciation. 
Contact Us
If you have any questions or are interested in having us come out to give a talk at your location, please contact chem-outreach@ucdavis.edu.